CSUSM men's basketball team season opening November 11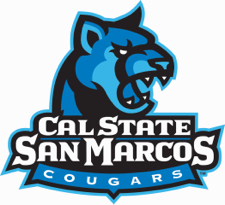 The Cal State San Marcos men's basketball team starts their 2022-23 season Friday, November 11 with an away game against the Saint Martin's University Saints in Lacey, Washington. You can read more about the season opener on the CSUSM Cougars site.
If you can't make it up to Washington state to watch in person, the game is available to watch live on YouTube.