CSUSM students offer personal thanks to faculty who shaped their lives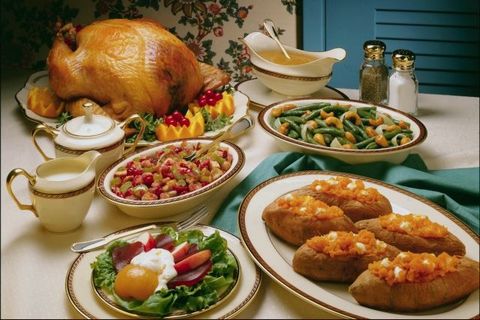 Fredi Avalos: Thank you so much for all the hard work you put into during class! You've definitely open my eyes and made me more media literate! Cecili Chadwick: Thank you so much for advocating for all the women out there! I truly appreciate all your hard work and helping me understand feminism more! You're great. Nancy Cairns-Pietrangelo: You're by far my favorite teacher! Thank you for everything you've done. You continue to make a difference every single day.
– Kathleen Atienza
I would love to thank my 3 favorite professors for an outstanding job, and being so caring about student learning, very open and approachable. Thank you Dr. Betsy Read, Dr. William Kristan, and Dr. Deborah Kristan!
– Petros Dertsakyan
Thank you professor Poole, and Crowdes for enlightening my life and
enabling my mind and soul to grow tremendously, eternally great
full…society.
– Casey Eaton
I would like to give thanks to all the professors who have helped me through one of the most difficult semesters and difficult times in my life. Dr. Alyssa Sepinwall, Dr. Katherine Hijar, Dr. Veronica Anover, Dr. Darel Engen, and Dr. Scott Greenwood.
– Makaela Gilbert
Professor Ahlers, I can't thank you enough for believing in me and coming to my rescue when I was on the verge of giving up!
– Carolyn B.

I want to thank Professor Judy Bauerlein for being such a good teacher! Although I'm a sociology major, her theatre taboo class was really inspirational and I always looked forward to reading the plays! She is a wonderful teacher and a very nice person!
– Lindsey
Thank you Professor Beavers for pushing me to learn more and be a better student in every class I take with you!
– Clark Conforti
I'd like to take a moment to thank and recognize Dr. Bill Burns for his wonderful approach to teaching and his consistently fantastic stories.
– Jonathan Richardson
I wish to thank Dr. Nancy Caine for mentioning different career options during her lectures in Psyc 360, BioPsyc. Doing this is not required of her, but it is of great interest to her students, many of which are still wondering what we will do after college. Her interest in her students' futures is very encouraging. She has helped me to look beyond the class at hand to real world career applications. Thank you Dr. Caine, and Happy Thanksgiving.
– Michelle Hackbardt
Professor Karen Eso, she is always upbeat and positive and shares funny, personal stories that are memorable and especially come in handy to remember for exams. She is hilarious and her HD 101 class is a blast!
– Vida Garland
Professor Maureen Fitzpatrick, she's such an awesome instructor and makes us laugh! She is also very patient and does not mind repeating herself for key things she says during lecture. Amazing, intelligent, warm hearted!
– Vida Garland
Professor Michelle Fraser, previous student ratings don't give her enough credit! She is a great instructor and can surprise you! Very glad to have had her and gotten to know her, and her teaching style!
– Vida Garland
To Dr. Guilarte, thank you for all the knowledge you incorporate into the structure of your class, HD 490. Thank for making it so fun and interesting, as this has been the best class I have ever taking at CSUSM.
– Isabel Luciano
I would personally like to thank Dr. Michael Hughes for adding humor and unique knowledge to my college experience! Harry Brakebill material by far!
– Idman B.
Prof. K. Kilpatrick – Always looking forward to your class! Continue to keep stats fun! You're #1!
– Hiba Diaz
Norma Larios, thank you professor for making you class fun and interesting. Even though it's one of my night classes which most classes I'm falling asleep, but not in yours. Thanks for being a great professor I love your teaching style.
– Michelle Cosio
Thank you for all the time and effort you put into all your classes Dr. Laura, you are an inspiration for all us future teachers!
– Julie
I'd like to thank Dr. Jack Leu for always being dedicated and committed to helping students. He is an incredible educator and person!
– Jonathan (Levi) Richardson
Francisco Martin, thank you for your support and guidance. I find myself so fortunate to have such a wonderful professor like you. Thank you for inspiring me and so many other students.
– Rafaela Cervantes
A BIG thanks to Dr. Karen McGurk for being such a great nursing student advocate! We couldn't have done it without you! ABSN 8
– Elisabeth Whann
Professor Dick Minot, thanks for being a such an engaging and knowledgeable professor and for making advanced accounting fun.
– Richard Provencio
We are incredibly thankful for Cathy Nguyen, who is the director of the HOPE & Wellness Center at the SHCS! A HUGE "thank you" for all the great life lessons and helping us grow as health educators. You are incredibly inspiring and fun to work with! We look forward to many more great times this year!
– From your lovely interns
Dr. Penny Perkins-Johnston (Biology dept., Human Anatomy & Physiology), you are the axis to our atlas; the thalamus of our undergraduate experience! Your enthusiasm and vigor (nearly) transpire your tests, and you will forever be as close to our hearts as we were to the Cadavers.
– David McMillan
Dr. Linda Pershing, throughout the years you have opened the doors to various life changing experiences to many students. You're one of the best professors anyone can ever ask! Thank you for everything!
– Gloria Diaz
Dr. Pillsworth, you have been a professor, mentor, and friend to me and I can't thank you enough for all the support you have given.
– Natalya Erbel
Dr. Kimberly Quinney, I love your class and your bubbly personality. Your class is so fun and interesting and it is the ONLY reason I decide to get out of bed in the morning! Thanks for always making us laugh and I am sure most of your students think highly of you too! You're the best 🙂
– Amina Al Zayani
Klaus Schryen is definitely one of the best professors on campus hands down and he is the greatest at what he does. He is helpful, understanding, resourceful, knowledgeable, and dependable. I enjoy his advising nature as he wants his students to succeed not just through the subject matter, but in our future careers as well. Thank you professor Schryen.
– Hern Asuncion
Rich Schultz, I just wanted to give you a quick shout-out, I truly appreciate you as a teacher at CSUSM. You go out of your to help me understand things, and I just want to thank you for your time and true concern as a teacher. Cheers.
– From a student who asks a lot of questions for a class about water
Professor Stricker, thank you for genuinely caring for your students. You go above and beyond the requirements of a GEW professor.
– Heaven Leigh Quiban
I am one of many students who would like to thank Dr. Paul Stuhr for being a consummate professional, and always striving for excellence!
– Heather Andrews
I would like to thank Professor Talsania for helping in math. She is very patient and has very unique techniques in teaching math. I am not a big fan of math, but she has made this semester easier for me. Thanks again Professor Talsania =)
– Gabriela Molina
Professor Trudel (PSCI), thank you for being loving, respectful, and always caring about your students. You were by far the best teacher I have had. Thank you once again for your dedication and commitment to every single one of your students 🙂
– Leslie Camarillo
My favorite teacher is professor Deborah Wall (span 101), or señora Wall. Thank you for always being so helpful and energetic in class! It really makes class enjoyable and engaging. I love Spanish <3
– Kyle Marré
Dr. Watts, you are incredible. You have done so much for us as department chair, and you are always willing to do more. Thank you!
– Bree Faulkenberg
1,000,000 thanks to Rika Yoshii for everything!!!
– Edgar Plascencia
Heydar Zahedani, I was one of your student from Brazil two semesters ago.
I'd like to say thank you for the good, organized, fun, enjoyable class and the knowledge that I learned in mathematics through that class. Happy holidays!
– Marcelo Insabralde
Dear Doctor Zaidi, thank you for being an awesome teacher and great advisor, and for helping me believe that I can do it!
– Mariana
Mr. Stephen Nichols, thank you for being an awesome professor. PSCI 100 has been the best class. You make class instructive and fun. Also, you're always available during office hours and whenever I have questions. Thank you.
– Gabriela Lopez.
The Cougar Chronicle The independent student news site of California