A look ahead at men's and women's golf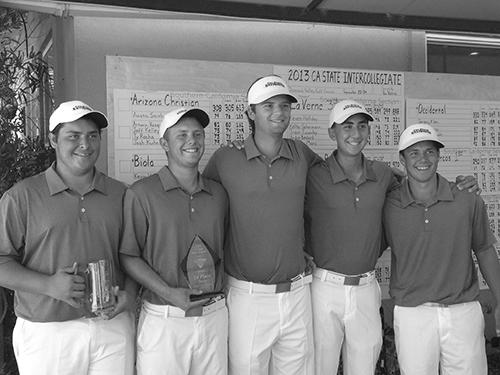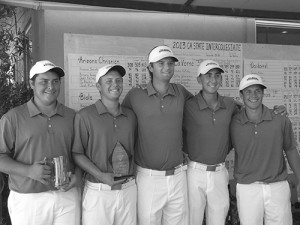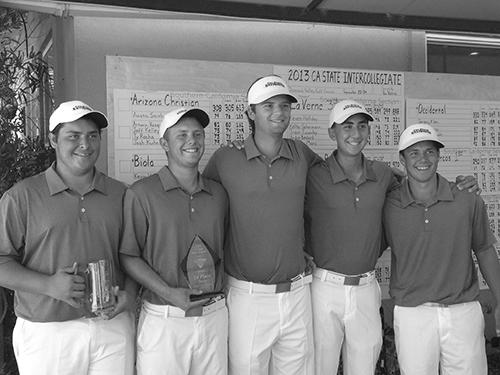 By Shaina Pardo
Staff Writer
Things look great for golf as the Lady Cougars stay on top of their game and Men's Golf is off to an excellent start.
It is only preseason and already Women's Golf is ranked third in the NAIA. Their winning streak continues on from last season. The Lady Cougars ended their 2012-2013 season ranked fourth in nationals. There are six returning players and seven new women added to the team. Coach Cindy Navel is excited to see how in the few years she has been at CSUSM, the team has improved more and more each year. Navel wants her team to be focused on their mental and physical game so their goal of winning nationals will be accomplished. The women's team has a lot of potential for this season, especially with the returners and talented recruits. They received the highest post-season ranking at number four and started off the pre-season right, placing fifth at the Point Loma Nazarene University Fall Preview. Let's hope our Lady Cougars keep working hard to bring back another national title.
Moving up one spot from last year, Men's Golf is currently ranked second in the nation. Starting off the preseason right, they recently won the La Verne Invitational with a freshman placing first in the tournament and four more members of the team placing in the Top 20. This year's Men's Golf team is twice as strong as last year with all of the new recruitments. Coach Greg Hutton expects the Men's Golf team to work hard, support each other and become a family with one common goal: to win their second regional title. Hutton speaks proudly of his unique team this year because they have a chance to bring back another win. This is especially because of outstanding athlete Ben Itterman, a senior transfer from University of Oregon. Hutton predicts that Itterman could be the piece of the puzzle to help win nationals. Let's expect our Cougars to bring back another win in their biggest tournament of the fall joining in with Division II in the Northern New Mexico Invite on Sept. 30 to Oct. 1.  Our Men's Golf team will only get better as long as they keep breezing through this preseason.

The Cougar Chronicle The independent student news site of California