Cougars fall to San Diego State in exciting matchup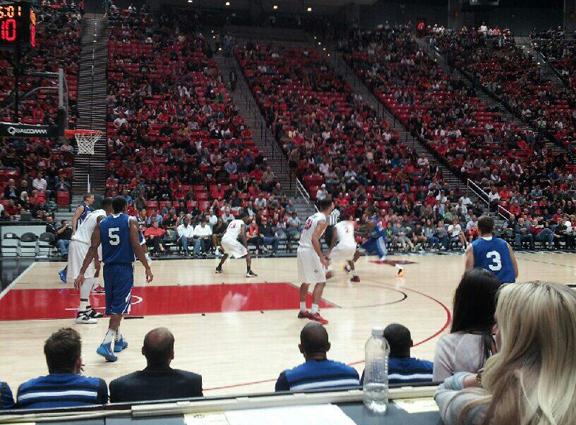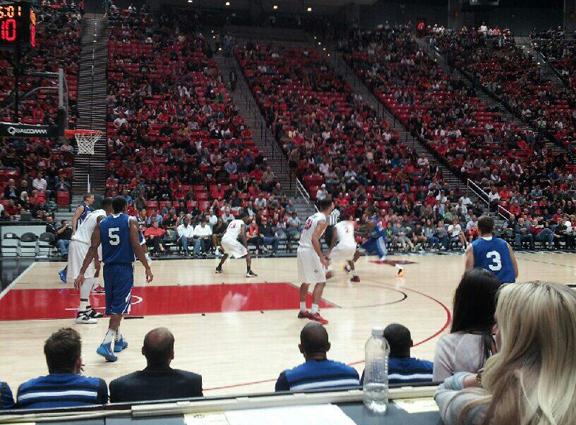 By Justin Donner
Sports Editor
The Cougar's exhibition loss, of 81-66 to a high caliber NCAA Division I program, revealed a team that is ready to take on their conference.
Viejas Arena was loud, but the men's basketball team contended throughout the matchup.
When the Cougars entered the arena after the half, the Aztec fans booed loudly and tried to intimidate the team. This didn't seem to faze the Cougars as their style of gameplay was smooth and on point. The team moved the ball around well and kept up with the Aztecs.
Jason Johnson scored a game high of 27 points in 34 minutes of gameplay for the Cougars. De'End Parker also scored in the double digits with 14. The Aztec's JJ O'Brien scored a team high of 21 points.
Overall, it was an exciting game with moments like Quincy Lawson's one-handed slam during a Cougar rally that kept fans interested.