Faculty Profile: Dr. Joely Proudfit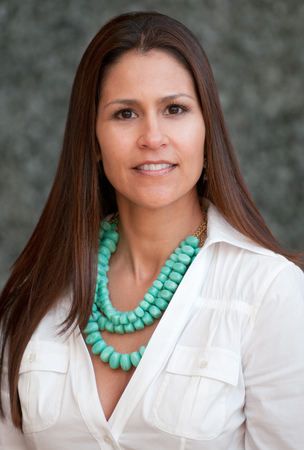 By Amanda Lenox 
Editorial Assistant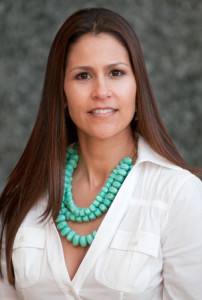 Although November is Native American Heritage Month, CSUSM Professor Dr. Joely Proudfit recognizes her heritage all year long through her Native Studies classes.
Professor Proudfit receieved three degrees in Political Science. She first received her Bachelor's degree from Long Beach State with a concentration in Public Policy in American Politics then went on to earn her Master's from Northern Arizona University (NAU) with a concentration in Public Policy and American Indian Policy. She also continued her education at NAU receiving her doctorate in American Indian Public Policy.
"I always knew that I wanted to do something that worked for the betterment of my people, to improve upon the lives of my community, to improve upon the future of American Indian people," Dr. Proudfit said.
She had met a professor who encouraged her to seek a degree in political science, believing she could have more of an impact on the community as a professor instead of just being a lawyer, which had been her original career choice.
Professor Proudfit is a three-time tenured Cal State professor. She was originally tenured at San Francisco State where she chaired the American Indian Studies Department. She then went on to be the Director of the Master's in Tribal Government Management and Leadership at Cal State San Bernardino. Dr. Proudfit knew she always wanted to be at Cal State San Marcos because it is the homeland to her people; she is a descendent from the Pechanga band of Luiseño Indians.
"This was always where I wanted to be when I graduated from my doctorate program. I'm glad to be able to teach students who are from my tribe and other neighboring tribes. I'm really excited to be a part of a campus that values all of its stakeholders, especially its tribal community partners," Dr. Proudfit said.
This semester, Dr. Proudfit teaches Imagining Indians: American Indians in Media, Film, and Society (NATV 380-1). Her class helped launch and work the first Annual San Diego American Indian Film Festival. Next semester she will be teaching American Indian Women and Activism (NATV 380-3) and American Indian Communities (SOC 348). Dr. Proudfit has restructured Native Studies to grow it into a department and has developed six courses.
"I love teaching; I love that you can really impact someone's life. I believe that education is the path to self-determination and its something that no one can take away from you," Dr. Proudfit said.
She loves when students are engaged and excited about being in the classroom. She also encourages all students to take a Native Studies class and not think that it is just for Indian students because, "it is for everybody. You're an American. Our history is your history."