Comic Book Corner: Going beyond Avatar the last airbender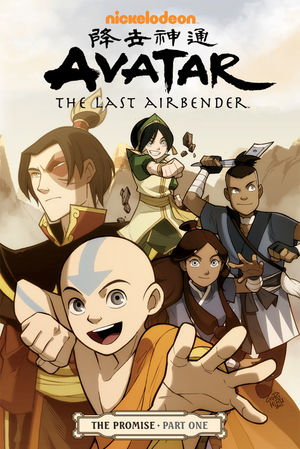 By Faith Orcino
A&E Editor
While fans of the Avatar series wait for Book Three of "The Legend of Korra," they can grab copies of the ATLA comics.
First released in 2012, show co-creators Michael DiMartino and Bryan Konietzko teamed up with writer Gene Luen Yang and artist duo Gurihiru to tell the epilogue of Airbender. The tale of Aang and his friends continued in Avatar: The Last Airbender – The Promise, which takes place around a year after the television series 2008 finale. The team must settle disputes between the Earth Kingdom and the Fire Nation colonies in the area. Last year, Dark Horse published the epilogue's next installment The Serach. This story arc concerned one of the questions fans asked the most: "What happened to Zuko's mom?"
Writer Gene Luen Yang, 2007 Eisner Award winner for American Born Chinese, and Gurihiru, who previously worked with Marvel, were veterans of the comic/graphic novel industry. Both kept the essence of the show in the comics. The creative team made the books feels like the episodes. Their work brought a nostalgic atmosphere while also having curiosity to find out what will happen next. There was motion page after page, panel after panel. Each installment of the epilogue is three parts long and Dark Horse will release the first one of The Rift in March. Collected volumes for them are available for purchase also. For more information, visit either DarkHorse.com or your local comic vendor.

The Cougar Chronicle The independent student news site of California