Voices of ASI Elections candidates
Compiled By Katlin Sweeney
Students are encouraged to take an active role with politics at CSUSM, whether by running for office or voting for the candidates they believe in.
As of this month, fliers promoting the elections were posted around campus, featuring the 19 students that are running for 10 ASI leadership positions. Each of these candidates was contacted via email by The Cougar Chronicle and asked to write a short description of why they are interested in being elected.
Haley Perko – President
I would like to give back to CSUSM, a place has given me so much to me. I would like to continue serving the students and advocating for them at both a state and university level, through CSSA and university administrators. We currently have over 11,000 students here at Cal State San Marcos and I will ensure the effort to reach out to as many diverse populations as I can. Dedication, respect and honesty are three values I follow and will guarantee these throughout my entire presidency! Perko for President!

Tricia Alcid – VP of Operations
I'm a 3rd year studying Psychology at CSUSM. As a current ASI Student at Large Representative, I will be running for Vice President of Operations. I will do my best to create a bridge between the student public and the ASI BoD. I want to extend more opportunities for students to get involved with not just ASI, but the university itself. I want to empower more students and tap into the potential that so many students have to change this university for themselves and future students to come
Jairo Leon – VP of Operations
I'm a third year literature major that believes ASI, our student government, needs a recharge. Too many are let out. Let's change this. Let's make more traditions, let's make more happenings where strangers turn into friends. ASI needs to create student unity, not just students inside the union building. And it needs to make administrators transparent. What's on their committee agendas? Having worked in two ASI departments (LGBTQA Pride Center/Gender Equity Center), I know how to connect students and build bridges between students and administrators. Vote for a campus recharge. Vote Jairo Leon.
Thiana Ruiz – VP of External Affairs
I am a third year and am double majoring in Human Development with a Health Service emphasis and Spanish. Through my involvement on campus with student orgs and programs such as S.T.A.N.D (Standing Together As oNe Dream), United Students of Color Coalition, Golden Key, Peer Mentoring Program, CAMP, EOP and HD Club, I have acquired many leadership skills that have allowed me to be resourceful and helpful to other students. With this position I hope to address the needs of different individuals based on unique needs. I will work closely with faculty, administrators, students, student leaders, lobby politicians and statewide leaders to make sure that the student voice is heard and addressed. I will work to strategize, organize and finalize.
Alhijaz Althagafi – CHABBS Representative
I am very grateful for the opportunity that this election represents for all of us. It is time that the student body of CSUSM is represented by someone who knows people from every corner of the world, and knows them right here on our campus! I promise to always be available to anyone who has any issues with anything that happens at CSUSM.
Madisen Jaurique – CHABBS Representative
I am and have been involved in, many campus organizations such as, the women's cross country and track and field team, I currently am a Resident Advisor at the UVA, I'm in the process of completing the Tukwut Leadership Circle program and I am a new member of Alpha Chi Omega. One issue that I want to tackle is the issue of academic support for the college of CHABSS as some of the majors are not allowed in the math and stem lab centers.
Mads Elton Nilson – CHABBS Representative
The reason I am running for election is that as an international student I want to make the most of my three year stay here in California. I have all my life wanted to get involved in the things going on around me, and running for ASI is a great way for me to get more involved at CSUSM other than just going to class every day. My goal for ASI if I get elected is to be a positive drive for all the good work ASI already is doing, and represent the students of CHABBS in a constructive and positive way.
Karen Guzman – CHABBS Representative
I'm a third year student at Cal State San Marcos with the intention of graduating as a Political Sciences and Womyn studies double major Philosophy minor. Aside from being Co President of Feminists United, I also work with different club organizers with the ACLU. I have seen that there are many things we need to work on. We need curriculum that reflects that diversity of current students bodies, faculty that understand our realities and a sincere sensitivity for student affordability. I want to work alongside faculty and my peers, so that we continue to build bridges between campus and neighbor communities. I want to launch more programs where we apply what we're learning in class to address serious social problems that affects all of us.
Jasmine Jeter – CSM Representative
I am a Biology Major and my goals are to try and get more sections of bottleneck courses, such as Physics 205, open. I would also like to start having Deans List meet and greets with Dean K. This is something other colleges do to honor those who have achieved academically and I would like our college to do the same.
Eddie Gonzales – Sustainability Representative
I decided to run for ASI after my fraternity brother suggested to get involved at CSUSM. Experience new perspectives for myself and give back to this campus. To help future cougars find a place called home and make sure these future students have a clean campus like CSUSM. CSUSM has continued to crush in Recyclemania and honestly I think recycling and being environmentally friendly has become natural to us students and faculty. I want to continue this tradition make sure it does not go away and continue to push for environmental friendly technology in our classrooms and buildings; also find ways to preserve energy waste. More than anything, I am excited and looking forward to all the people I will meet and ideas thats the students will come up with.
Jamaela Johnson – Diversity & Inclusion Representative
My major is pre-nursing, and I am a junior. I believe that with my experience of being a Resident Advisor and my 2 years of being a Peer Educator at The Gender Equity Center gives me the knowledge and qualifications for this position. I have sat on a number of campus committees geared toward improving campus environment and reflecting student concerns. My passion for social justice is what will guide me through this role as an effective leader on this campus. If I were to obtain this position, one of my many goals would be to strengthen the message and actions of the Civility Campaign. Another goal would be to enhance the visibility and presence of ASI Board of Directors at student programs and events.
Students can vote online for their preferred candidates  at www.csusm.edu/vote between March 24 and 27. Descriptions of the positions can be found at https://www.csusm.edu/asi/bod/asielections.html.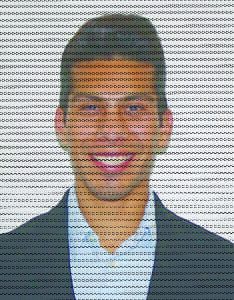 The Cougar Chronicle The independent student news site of California