Michael Myers' return to the screen falls flat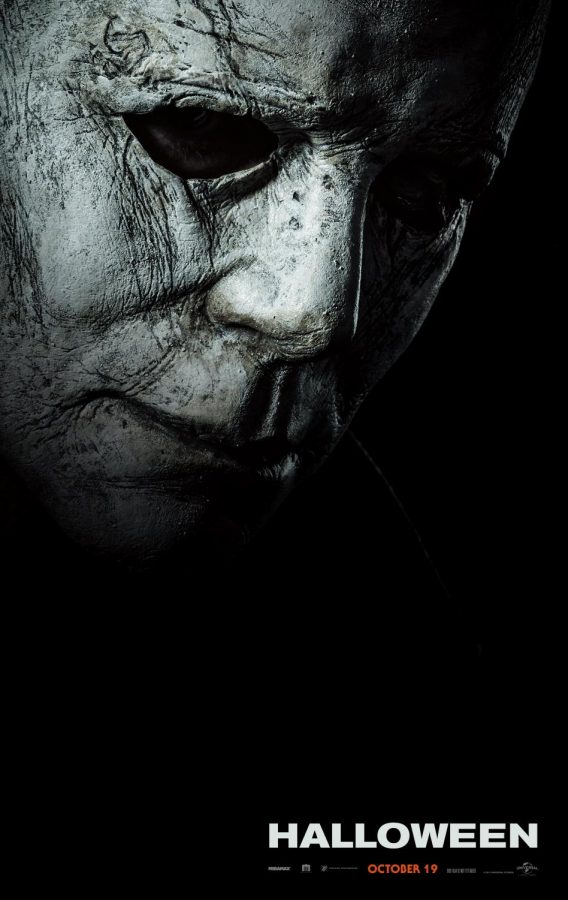 The infamous serial killer Michael Myers has returned in the new Halloween movie.
The film followed as a sequel to the 1978 original and does not involve the multiple sequels that were made in between that no one really talks about.  
Forty years later, Michael Myers (Nick Castle) escaped from a mental institution and went on the hunt once again for Laurie Strode (Jamie Lee Curtis) with plans to kill her years after he killed members of her family. Curtis' character was simultaneously  on the lookout for Myers, waiting for the moment when she would be able to look at the man whose masked face and violent crimes have haunted her for many years.
Curtis gave a strong performance as Strode, which was impressive given the amount of time in between this and the original film. While her acting was believable, her overall look of the frizzy, unkempt hair and kind of thrown together outfit, was what really completed the character.
I was left wanting more from Strode as a character. Most of her scenes consisted of her impatiently ranting about how much she wanted to kill Myers, but not actually doing anything to make it happen.
She always seems to just miss him, a cliché tactic used to try and build anticipation that just ended up being annoying. Not until the end of the movie does she actually come face to face with her ar chnemesis, and at that point I was so tired of waiting for it to happen, it was underwhelming.
And of course, there was Castle's performance of Myers. This was honestly what I was most excited for since Myers is the face of the Halloween franchise.
Unfortunately, this also left me unfulfilled.
In the first scenes of the movie, Myers was kept out of frame to build mystery; which it did. You didn't get to see Myers' face until much later in the movie and once again, by then I didn't really care. After that, the many times he appeared behind a person to murder became monotonous.
In my opinion, the most notable part of Castle's performance was his ability to not make any noise the entire time he was on screen. Props to him on that.
Overall, I would say that the film wasn't bad but certainly wasn't one I'd choose to watch again. However, it did what one would expect a Halloween film to do. It left the audience properly scared,  it met people's expectations as long as they weren't too high.
The film fell into the trap of Hollywood Halloween movies; sing the holiday to bank on the "spooky season" and relied too much on the fan base the first movie had. While I recommend seeing the 1978 original, do not feel like you need to see the newest one. 5.5/10