Former inmate works to break down toxic masculinity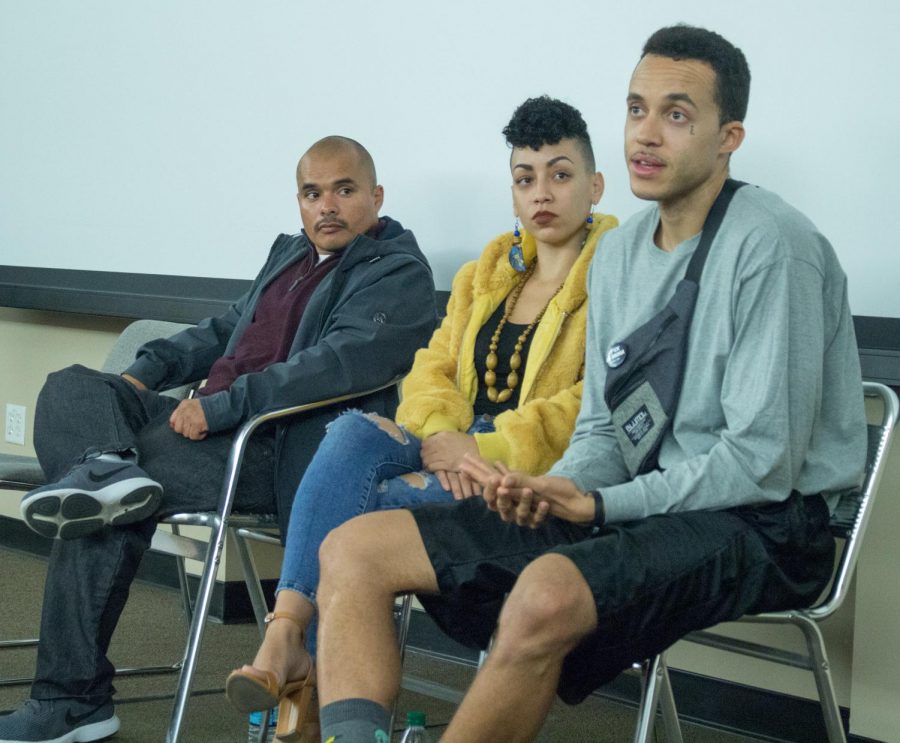 Feminism holds several meanings in today's society. While feminism has its supporters, the negative connotation has kept people from wanting to be identified as a "feminist."
On Nov.15, CSUSM organizations Transitions Collective and Feminists Unite hosted a screening and discussion panel for the film Feminist on Cellblock Y.
Transitions Collective is an organization that helps formerly incarcerated students. While Feminists Unite is "an intersectional womanist organization dedicated to rising up against all forms of internalized and externalized patriarchal oppression."  
The film followed an inmate, Richard Edmond Vargas, as he attempted to change the negative stigma that feminism has in the eyes of men, challenging the values that society has ingrained into their minds.
Vargas was an inmate in an all-men prison in Soledad, California. He set up a program called Success Stories, which taught men to avoid toxic masculinity.
Toxic masculinity is the idea of men feeling threatened and using their masculinity in a violent way towards women or each other to make them seem more manly to society.
Vargas said one thing men in prison feel most threatened by is their situation and lack of freedom.
"The people who have love in their lives usually walk with more confidence than those that don't, and that can cause a sense of threatened masculinity," Vargas said. "They do not want to give up their power."
He also noted that most male prisoners simply want to be treated equally, to not have the pressures to act a certain way just because they do not act in the stereotypically masculine way.
"People connect through emotion and people don't want to show their emotion. I am simply a human being looking for a transformation," said Vargas.
After the film, the panel consisted of Vargas, his wife and former inmate and Success Stories co-founder, Hugo Gonzalez.
Vargas and Gonzalez discussed their experiences creating this program, the effects it had on them and what they are working on now.  
When asked about what he does Vargas said, "It's easier for me to talk about what my goal is rather then what I do… I'm trying to help build a more loving and thoughtful, logical culture."
For more information on Transitions Collective, attend a meeting Tuesdays during U-Hour at SBSB 2111 or follow their Instagram @tc_csusm and for more information on Feminists Unite, follow their Instagram @csusm_feministunite for upcoming events.