Try a vegan spin on these Starbucks drinks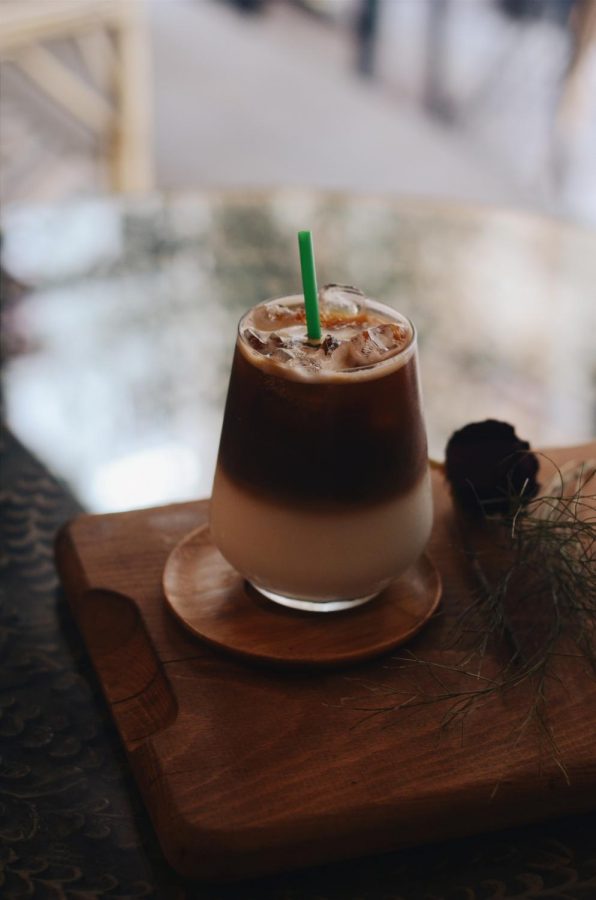 With the fall season well underway, many people find comfort in Starbucks drinks (the most famous being the pumpkin spice latte). However, most, if not all, of the drinks that Starbucks has to offer contain dairy. You can request a dairy-free option but even so, Starbucks as a whole can be very expensive. 
You also may not want to make the effort to go out and get a Starbucks, especially with the pandemic still going on. So, here are a few vegan options of tasty drinks that you can make quickly by yourself for a fraction of the price. 
The Pumpkin Cream Cold Brew: For this you will need cold brew coffee (to simplify the recipe, you can buy an already prepared cold brew), vanilla syrup, vegan pumpkin spice creamer and, if you want, pumpkin spice powder to add on top. 
First, you need to pour the coffee into the cup. Then add the creamer (to your liking). If you want it to be frothy, either stir it quickly beforehand or use a frothing stick to froth it quicker. You can buy these online or in a store such as Bed Bath & Beyond. Lastly, if you want, add the pumpkin spice on top.   
Butterbeer Latte: This next recipe is for the Harry Potter fans out there. You will need coffee, your dairy-free milk of choice, cinnamon dolce syrup, caramel syrup and toffee nut syrup. Sea salt is optional. 
First, brew the coffee. Then, froth the milk by hand or with a milk frothing stick. Add the different syrups into the coffee. You can add milk in if you'd like. Next, add in the froth to the top of the drink and then enjoy. 
If you'd prefer a version of butterbeer without coffee, there is a recipe that you can make with cream soda. 
Even with the craziness going on in the world right now, at least you can count on these drinks to give you that warm fall feeling that comes with a cup of coffee.  
The Cougar Chronicle The independent student news site of California