Read Edition 3 of The Cougar Chronicle (10/13/21)
The link to each Edition 3 article is down below.
The Cougar Chronicle has YouTube channel for video stories. Please subscribe to stay up to date on our latest videos!
Don't forget to subscribe to The Cougar Chronicle's newsletter to get stories delivered to your inbox.
The sign-up form is in the sidebar of this site or here. To access the PDF version of The Cougar Chronicle, click here.
NEWS
The Kellogg Library locker brings convenient solutions to students
The Kellogg Library provides students accessible and convenient lockers to pick up their materials. In addition, CSU, CUS+, and ICC give students free materials available for borrowing.
The Library Locker offers 24-hour service for six days for users picking up their items.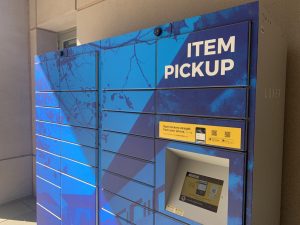 Students can order materials through the CSUSM's library website and after an order has been completed, a notification will be sent to the student's email with an access code or they can use the LUXER One app to pick up their materials. READ MORE
President Neufeldt envisions CSUSM to become a leader in social mobility in third annual address
CSUSM President Ellen Neufedlt introduced the CSUSM's new institutional strategic plan to highlight the university's power and potential to become a first-choice school for first-generation and future generations of students.
The university should be the school of choice for "for first-generation students and students of all backgrounds," she said. READ MORE
Campus Notes 10/12
Foundation board welcomes new chairs, three new directors | CSUSM News Center
The Cal State San Marcos Foundation Board welcomed two directors into new leadership roles and three new directors during its first academic year meeting on Sept. 29.
Steve Wagner, the co-founder and president of Stone Brewing Co., is the board's new chair and Emilie Hersh, the founder of Unbuttoned Innovation, is vice-chair.  Read more at https://news.csusm.edu/foundation-board-welcomes-new-chairs-three-new-directors/. READ MORE
SPORTS
Athlete Spotlight: Q&A with Men's Cross Country Runner Shea Vavra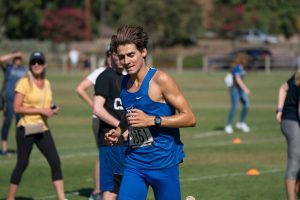 Shea Vavra is a member of the men's cross country team here at CSUSM. He is a red-shirt senior and is currently majoring in human development. He has been running cross country since 2012  and was recently awarded student-athlete of the month for September. READ MORE
ARTS & ENTERTAINMENT
Review: Squid Game makes comments on monetary ambitions
This review is spoiler free.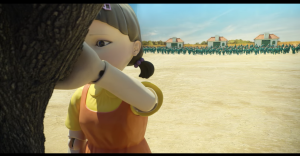 Squid Game is a South Korean drama series produced by Netflix that has recently taken the world by storm. It is featured on Netflix's Top 10 in multiple countries and is trending on social media as the topic of memes, analyses and theories.
Starring Lee Jung-jae as Seong Gi-hun, Park Hae-soo as Cho Sang-woo and Wi Ha-jun as Hwang Jun-ho, Squid Game tells the story of multiple people in debt who are promised liberty from the pursuit of loan sharks, police and most importantly financial distress in exchange for their completion of a series of six different children's games. READ MORE
Entertainment Rundown 10/12
Album: Star-Crossed
Kacey Musgraves crosses from solely country to country-pop in her newly released album Star-Crossed. Everyone has experienced a difficult love scene filled with heartbreak, the songs on this album reassures people that they're not alone. The opening self-titled song begins with Musgraves' vocals rising higher as the song progresses and ends with a guitar intro. When she begins to sing it feels almost like a storyteller setting the scene for the following story, one of hope and heartbreak. Star-Crossed can be found on all music streaming apps. Musgraves also released records in multiple color variations. READ MORE
Theater Arts Club resumes in-person performances for fall 2021
Since the reopening of CSUSM, students and faculty have had to find ways to adapt to school while trying to resume normal life. However, the pandemic has affected all students and introduced new challenges to keep students and staff safe and healthy, while giving students an opportunity to learn in a traditional in-person environment. On Sept. 30, we had the opportunity to interview Theater Club President, Edrick Agustin, to see how COVID-19 effects performing in-person performances for Theatre Arts majors. READ MORE
CSUSM alumni documents life after stroke in new memoir
After suffering a stroke in 2010, CSUSM Alumni Alfred Chu's post-graduation plans would be sidelined, changing his life forever. However, Chu would find a sense of purpose through the production of his memoir, "Stroke: Recovering from Human Errors."
Chu's memoir is very detail orientated as it documents his life before and after his stroke, commenting on the cause of his illness and the many challenges and life alterations that come when having a stroke. READ MORE
FEATURES
Cougar of the Week: Q&A with Panhellenic's Virgilio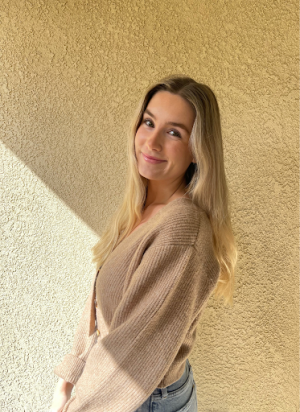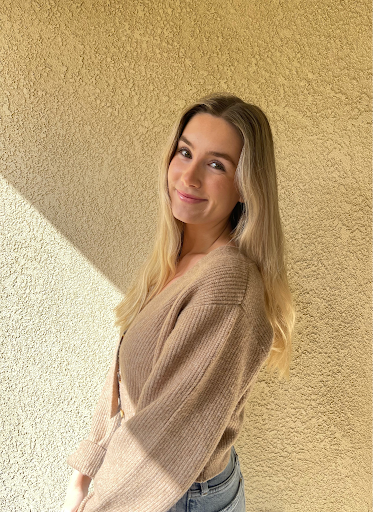 Anna Virgilio is the Panhellenic President at CSUSM for the 2020-2021 academic year. She is a fourth-year student who is majoring in speech-language pathology and is on track to an early graduation at the end of the fall semester. Virgillio is also a chapter member of Alpha Omicron Pi and a member of the  National Student Speech-Language Hearing Association (NSSLHA), a club  on campus. READ MORE
The easiest pasta recipe for college students
During my first year here at CSUSM, I lived in a shared dorm. I often struggled to make adequate meals since I had no experience cooking. However, with the help of my mom, I learned a simple pasta recipe for those late nights studying. This recipe saved me too many times. For those living alone, I hope it could help you too. READ MORE
San Marcos Farmers Market brings the community together
Every Tuesday from 3 p.m. to 7 p.m. the San Marcos Farmers Market is held where many students, professional staff and locals get together to try new foods or buy homegoods from local sellers. It is located by the QUAD housing complex in between the Block C apartments and the Umami Restaurant. READ MORE
OPINION
Gabby Petito case ignites discussion on bias in media coverage and "missing white woman syndrome"
In the past three weeks, the media and public have become heavily invested in the Gabby Petito case.
A case that started as a missing person case has now turned into a homicide investigation with a search underway to arrest the main suspect, Petito's fiancé, Brian Laundrie. While Petito's case highlights the signs of domestic abuse in relationships, the case has also brought another situation to light: media coverage bias in missing person cases. READ MORE
Newsom's decisive recall victory comes as no surprise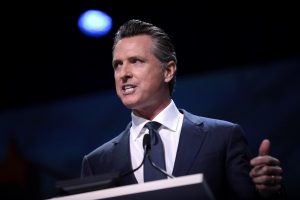 On Sept. 13, California held its special election to determine if Governor Gavin Newsom would be recalled. Newsom smoothly avoided being recalled, winning 62 percent of the vote compared to the 38 percent who voted in favor of being removed from office.
For many, these results were no surprise. The Democratic party has not lost a statewide race in over fifteen years and just a year ago in the Presidential election, Joe Biden won the state with similar results, taking 63 percent of the vote. READ MORE
CSUSM vaccine mandate helps keep campus community safe
Almost every university that opened their campus  during the COVID-19 pandemic  has some sort of a mandate in place to keep the students and faculty safe.
CSUSM has taken a huge step to keep the students safe by  giving  them the freedom to decide whether they want the vaccine or not. READ MORE