Read Edition 1 of The Cougar Chronicle (9/15/21)
The link to each Edition 1 article is below.
The Cougar Chronicle has a YouTube channel for video stories. Please subscribe to stay up to date on our latest videos!
Don't forget to subscribe to The Cougar Chronicle's newsletter to get stories delivered to your inbox.
The sign-up form is in the sidebar of this site or here. To access the PDF version of The Cougar Chronicle, click here.
California State University San Marcos has mandated vaccine and face mask policies for faculty, staff and students during the fall semester.
A COVID-19 Prevention Program requires CSUSM employees, students and visitors to campus to provide proof of COVID-19 vaccine or have a religious or medical exemption. READ MORE
CSUSM officially welcomed students and faculty back on campus for the fall semester on Aug. 30.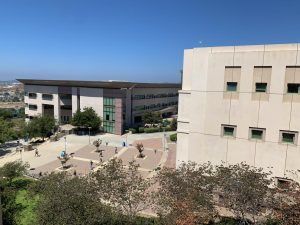 According to the Office of the Registrar, 16,723 students enrolled at CSUSM this fall semester, In comparison, 16,367 students enrolled during the fall 2020 semester. Over 2,200 classes are offered in a variety of formats. READ MORE
Kassy Doering is a fifth-year computer science major at CSUSM. Doering is a middle blocker for CSUSM Women's Volleyball team and has played on the team since the Fall 2017 season.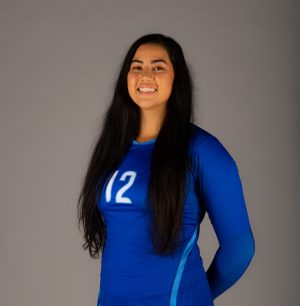 COVID-19 put a strain on sports, forcing athletes—like Doering—away from the courts. But despite the extended break due to the pandemic, Doering is ready to make her senior season memorable. READ MORE
Corbin Thaete is a defender for the Men's Soccer team at CSUSM. Thaete is a defender for the team and has been playing soccer for CSUSM since the Fall 2019 season. READ MORE
One thing that makes CSUSM so special is the faculty; professors are always open to helping students to the best of their ability.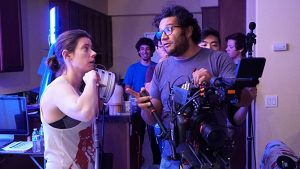 A professor who always goes above and beyond for students is Professor Laura Skokan of literature and writing studies and art, media, and design. Professor Skokan instructs both creative writing and writing for digital media courses. READ MORE
As CSUSM begins to transition to traditional online learning, School of Arts departments such as the Theatre Arts are slowly transitioning to in-person performances and events. In-person performances allow more opportunities for actors to gauge audience response and connect with an audience. However, the majority of events are still being held online, giving many students the opportunity to join events in the comfort of their own homes. READ MORE
Following the success of their autobiographical album Manic, Halsey crosses over to alternative rock with their fourth studio album, If I Can't Have Love, I Want Power. READ MORE
The Chronicle staff highlights the best new entertainment. READ MORE
CSUSM's annual casino night event made its return Sept. 3  after being forced to go virtual last year due to COVID-19.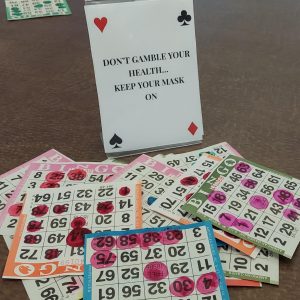 Upon arrival, students were given $500 in play money to gamble throughout the event. At the end of the event, accumulated money could be exchanged for raffle tickets. There were many games available for students to play, such as bingo, craps, roulette, poker and blackjack. READ MORE
The official return of movie night at CSUSM after being on hiatus from Covid-19 was hosted for the first time on September 8, 2021. The film that was screened was one of Marvel's latest films, Black Widow. READ MORE
"Breakfast is the most important meal of the day," a common phrase that many people can agree on. Skipping breakfast is not an ideal thing to do, especially if there is a long day ahead. There are many options on deciding what to eat in the morning; however a breakfast burrito is nutritious and filling. READ MORE
For the Spring 2020 semester, I was an international student at CSUSM. I came here from Germany to experience the ultimate college experience: a big campus, exciting events and parties on the weekend.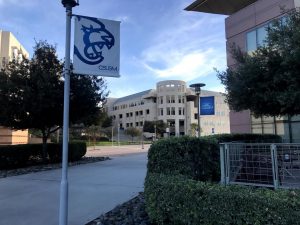 Sadly, life said "no" and the experience had barely even started when it came to an abrupt stop. COVID-19 hit and in mid-March, we were all forced to take classes online. For me, however, the pandemic did not just shift my classes to virtual instruction, but it also sent me across the Atlantic all the way back to Germany. READ MORE
Twelve years ago, Hurricane Katrina made landfall on the state of Louisiana and destroyed everything in its path. The natural disaster cost a significant amount of lives and billions in damages.
Since then, many had hoped these catastrophic events only occurred once in a lifetime. However, those dreams seem to be washing away. READ MORE
Ballots have already been sent out to registered voters in California for Governor Newsom's recall election. To some this may come as a surprise since it happens to take place during a pandemic.
Which begs the question: is it really necessary to hold a recall election when the state is still recovering from a pandemic? READ MORE